Employers continue to increase their focus on holistic wellbeing solutions, with top reasons centering on enhancing talent and business results:
Improve employee engagement/morale (84%)
Improve performance and productivity (83%)
Better attract and retain employees (75%)
Watch on-demand to learn more about your workforce wellbeing.
The eighth edition of our Working Well: Global Survey of Workforce Wellbeing Strategies confirms that wellbeing continues to rise in priority for many organizations' people strategies. Results were drawn from 252 responding employers from 56 countries representing a total workforce of 5.2+ million employees, and an average respondent employee size of 23,000.
This webinar will give you an overview of the survey results, including:
Top health and financial drivers, offerings and their effectiveness, and trends that will affect you for the future
Priorities in enhancing your employee value proposition
Creative solutions, from data analytics through program design and technology
Speakers:
Ruth Hunt, Principal, Engagement and Global Wellbeing Survey Leader
Ruth is a principal in Buck's Engagement practice and the Global Wellbeing Survey leader with extensive experience in HR and internal communication consulting. An expert facilitator, Ruth helps outline strategy, align levers for shared accountability and informed consumerism, and creatively drive employee action.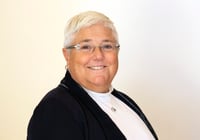 Lori Block, Principal, Industry Insights Leader
As the Global Insights Leader at Buck, Lori supports the firm and its clients keep ahead of the trends impacting the human resources profession. Working with her colleagues, she helps develop solutions and strategies to support organizations in achieving their business and HR objectives, while also helping employees achieve their career, health and wealth goals.